How else can your food be different from each other with only a few choices in a breakfast buffet? Can you tell the difference here? The fuller plate is my husband's by the way.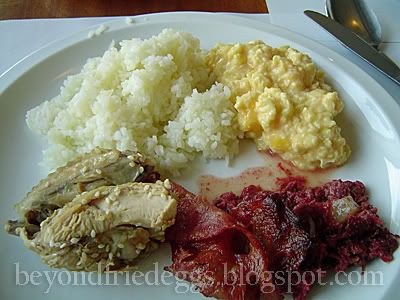 Check out other breakfast photos
here
.
The Mommy Zone
features different shots of a pretty girl while having breakfast. See what's frying at
Everything and then Some.....
Happy photo hunting!