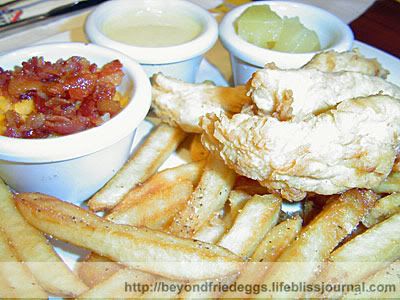 A staple in our order - chicken tenders with fries. This one is from T.G.I. Friday's menu. It's a choice of honey mustard dressing or barbecue sauce. My daughter prefer the former.
My daughter loves potatoes, not just fries but mashed potatoes as well as boiled. Maybe because this is one of the first baby food we fed her when she was about four months old. She doesn't like mashed potatoes with gravy though.
I prepared mashed potatoes with meat loaf and cheese a few weekends ago and she loved it!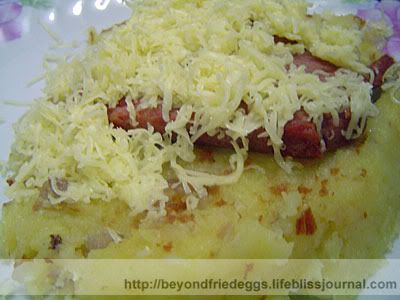 I tried cooking chicken curry and got some excess carrots and potatoes. I boiled them and we munched on them while watching Disney shows.
***Feast on more potatoes at

Lasang Pinoy, Sundays

.