I almost skipped going to Breakfast at Antonio's with my friends. It was scheduled on a weekday which means I have work. But good thing I was able to manage my schedule and made that particular Thursday my off from work. I was really happy I joined the rest of the mommies.
It was a two-hour drive from Manila with about 30 - 40 minutes stop at Jollibbe Shell at South Luzon Express Way (SLEX) for a quick breakfast. We arrived at Antonio's maybe a little past twelve noon.
That was my second time to be at Breakfast at Antonio's but the first one was a long time ago with my husband and daughter. It has changed a lot for the better. The restaurant is just so elegant. I love the set-up, the ambiance, and the floor tiles are wonderful. The restroom still has an open window but a lot smaller than how it was before. Yes, the restroom has a wide open window. Use it at your own risk. Haha, but no, it's safe to use.
Anyway, we chose five different foods mostly from their house specials - pasta, roast chicken and omelettes.
Methinks this is one of the house specials, Chorizo and Eggs. We all love this.
Sausage omelette if my memory serves me right. I love the house potato as a side dish.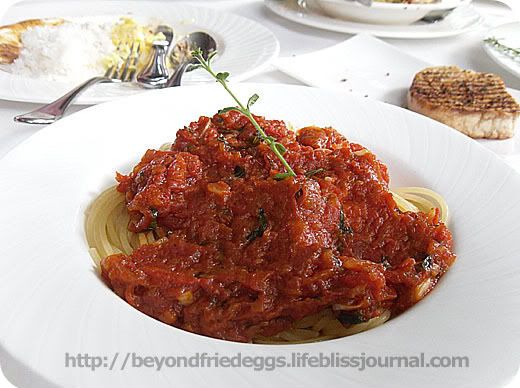 This one I was not able to have a taste of because I was so full, Spaghetti Pomodoro.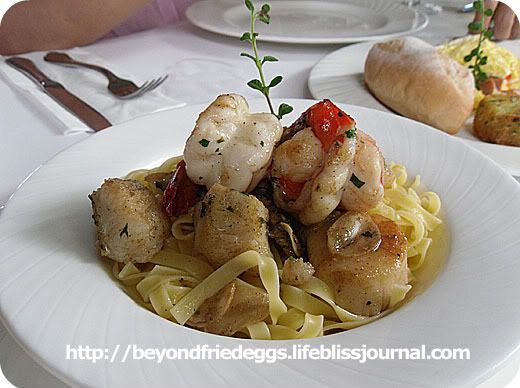 Mixed Seafood Tagliatelle in Tomato Basil and well, anything with shrimp I want.
My friends found this salty but we finished it off nonetheless, Rosemary Paprika Roast Chicken with Rock Salt Potato Fries. That was a mouthful, haha.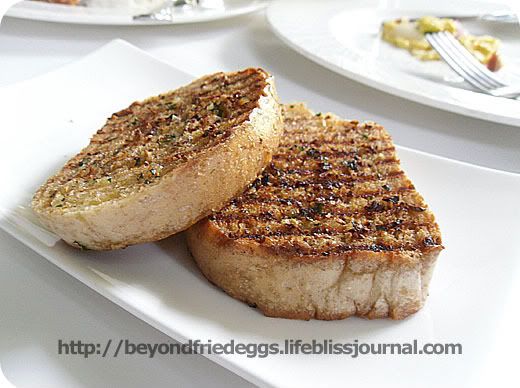 And that's the garlic bread. :)
And here's us...
Starting from left to right, your left, :D, Julie, Chats, Cookie, Me and Cess.
Breakfast at Antonio's does not seem to have an official website. But here's the address and the contact numbers. Best to do reservations before going there.
Address: Barangay Neogan, Tagaytay City, Cavite
Contact Numbers: 0918-899-2866; 046-4131054
***More food sharing at

Picture Clusters

and

Food Trip Friday

.