I love butter, soft spread, margarine. The food attendant at my gym already know my special request - toast till the bread gets light brown and spread lots of butter. I often buy the tuna melt sandwich. Yummy! There are days when I am contented with just soft spread in my sandwich. I gobble on this in the middle of work, or at home while on line, even while studying with my daughter.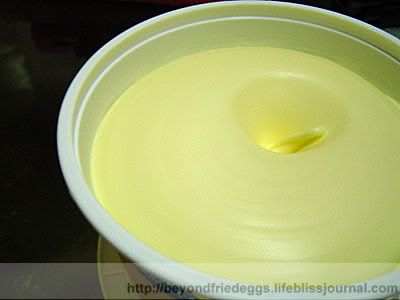 The tagline of
Blue Bonnet
is "I can't believe it's not butter!". But it does have the taste and feel of a creamy butter. Another favorite is the salted Anchor butter.
It's on my table, yes. Dip the butter knife and spread.
***More food sharing at

Life Snippets

and

Food Trip Friday

.