Lunch is sometimes spent outside the confines of the office building. Most dining places are usually full during lunch breaks so we make reservations before heading to our chosen restaurant. But it happens that nobody was able to make one so we either wait to be seated or we settle to a restaurant where there are not much people. Like what happened a few days ago.
With the cold weather, creamy mushroom soup is fine with me.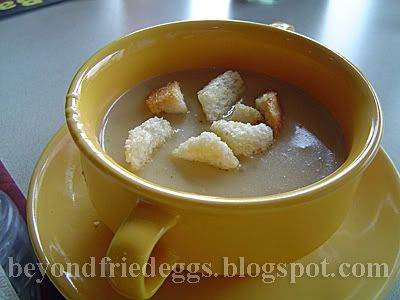 I am not so much a fan of their chicken. I find it a bit dry. Lacks the juiciness of a chicken joy.
I had carbonara which was just fine.
One reason that I go back to Shakey's is their mojos! I like it with the caesar's dip. I have to say though that their mojos were not as crunchy nor as tasty as they were years ago but they will do. I still like it.
Check out more
Food Friday
entries. Happy weekend! :)