Today's theme for
photo hunt
is anything "creamy". Food is what I have on mind. I had a craving for the following dishes as I was browsing on my food pictures.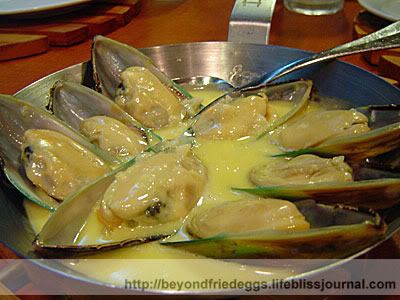 Baked mussels in rich melted cheese

Pasta in creamy mushroon sauce

Chocolate cake with creamy caramel drizzles
It's Father's Day tomorrow. These could what I will be ordering for our dinner. :)
Happy weekend!