Our stomachs grumbled after my daughter and I had an
almost-day-long-shopping
for her dress and mine among other things. We helped ourselves with the food we ordered before I took pictures of them. That was how hungry we were.
She likes the seafood pesto pizza at Napoli. She likes pesto period. :D
I love their chicken carbonara. It's good for two to three persons. The first time I ordered this I was thinking of the usual presentation. Bits of chicken meat mixed with the sauce and pasta. Glad to note it's deep fried chicken, huge chicken meat.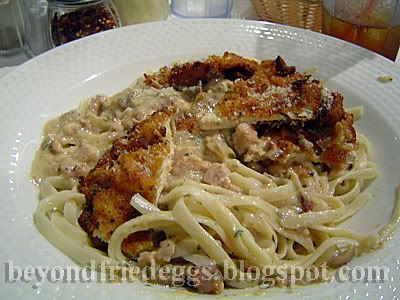 I forgot what this is exactly called - it's fish and fries. I think it's dory fish. Delicious too, very tender and tasty.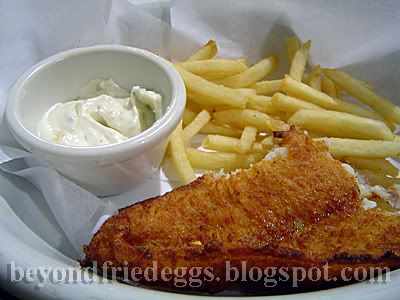 Other than shopping, we also took time to have my daughter's photo taken at the special Valentine corner the mall created with red seats and colorful wall designs. You may check it out at
The Mommy Zone's WS entry
.