I would like to share one of our weekends at Abe in Trinoma where we had gastronomic feast on choiced Filipino dishes. Surprisingly my daughter loved the morcon better instead of her all time favorite sugpo (giant prawn). I guess it's the way it was cooked. She loves her prawn simply as sinigang (cooked in sour soup) or just plain steamed dipped in lemon-butter sauce. The prawn we had was dipped in coconut milk. The funny thing is she chose to have a chocolate drink to go with the food. But then there's water after.
As for me and my husband, we love Abe's crispy tadyang (deep fried beef ribs). I wonder how they make this. It looks burnt but it's actually crispy in the outside but so soft and chewy in the inside. The wonders of cooking.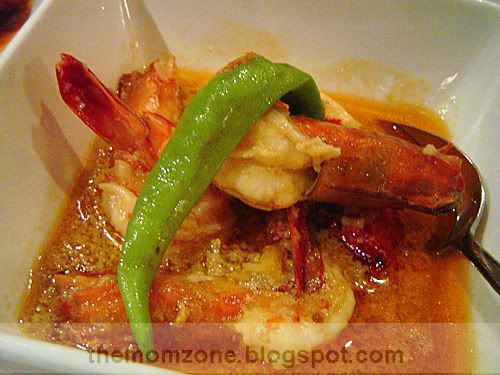 Sugpo sa Gata (Prawn in Coconut Milk)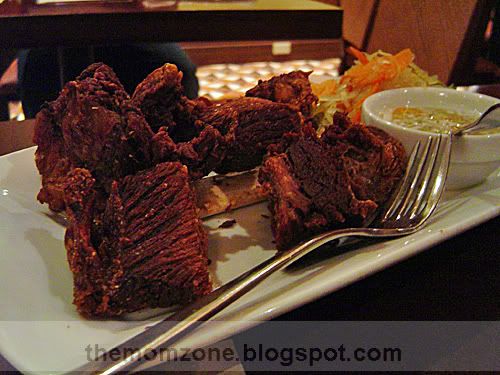 Crispy Tadyang (Deep Fried Beef Ribs)

Morcon (Beef Meat Roll)

My drink and hubby's

Chocolate Drink
For rice eaters, you may order their rice per bowl good for one serving or their unlimited rice where you just call on the server if you want some more. There is not much difference with the price.
**********
Mood: Giggly.
Music: Summer Breeze, Jason Mraz